Radio News
FCC sets auction for new FM radio stations
March 18, 2015
The FCC released a list of 131 new FM construction permits to appear in an upcoming auction this July 23rd. The stations are all relatively small compared to previous auctions and a majority of them are located in small towns in Texas. You can view a list of the 131 stations here in our auction 98 page.
Entercom Communications acquiring Lincoln Financial Media
December 8, 2014
Entercom Communications has reached an agreement to acquire Lincoln Financial Media from the Lincoln Financial Group for $105 million. The purchase includes fifteen stations in four markets. Those four markets are Atlanta, Denver, Miami, and San Diego. The deal is estimated to be finalized in the second quarter of 2015. After the deal is closed Entercom will have more than 130 stations in 26 markets.
New server and more updates for Radio Lineup
June 17, 2014
We have just completed the transition of RadioLineup.com to a new server that features quadruple the amount of memory as well as more disk space and a better CPU. Along with the new server we plan more frequent updates to all the 16,000+ radio stations in our database. In addition to more updates from the FCC database we will soon add a feature where site visitors can update any entry quickly and easily.
FCC's auction of new FM stations starts today
April 23, 2013
The FCC has kicked off the auction of 112 new FM construction permits across the United States. The auction started today with 85 bidders but already 8 bidders have dropped out. The current top 4 stations are Lake Park FL at $204,000, Silver Springs Shores FL at $85,000, Mecca CA at 80,000, and Erie PA at $61,000. The auction will conclude when no more bids are placed which will likely happen by round 40 or around May 6th.
Cumulus takes control of New York's 94.7 and goes Country
January 17, 2013
Cumulus Media completed their purchase and have taken control of WFME, now WRXP, 94.7 in the New York market on January 11, 2013. While preparing the station for the new format, Cumulus began with a simulcast of WPLJ 95.5 and after a few days switched to a "wheel of formats" loop of several different types of music before settling on country music as 94.7 Nash FM on January 21. This marks the first time Country music has been on the air in New York City in more than 15 years.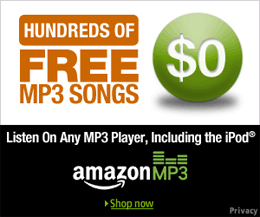 Top Radio Markets
New York, Los Angeles, Chicago, San Francisco, Dallas-Ft. Worth, Houston, Atlanta, Philadelphia, Washington, Boston, Detroit, Miami, Seattle
Stations by Owner
CBS Radio, Citadel, Cox, Cumulus, Emmis, Entercom, Entravision, iHeartMedia (formerly Clear Channel), Mapleton, NRG, Radio One, Salem, Townsquare, Univision