Radio News
FCC's auction of new FM stations starts today
April 23, 2013
The FCC has kicked off the auction of 112 new FM construction permits across the United States. The auction started today with 85 bidders but already 8 bidders have dropped out. The current top 4 stations are Lake Park FL at $204,000, Silver Springs Shores FL at $85,000, Mecca CA at 80,000, and Erie PA at $61,000. The auction will conclude when no more bids are placed which will likely happen by round 40 or around May 6th.
Cumulus takes control of New York's 94.7 and goes Country
January 17, 2013
Cumulus Media completed their purchase and have taken control of WFME, now WRXP, 94.7 in the New York market on January 11, 2013. While preparing the station for the new format, Cumulus began with a simulcast of WPLJ 95.5 and after a few days switched to a "wheel of formats" loop of several different types of music before settling on country music as 94.7 Nash FM on January 21. This marks the first time Country music has been on the air in New York City in more than 15 years.
Air 1 enters Los Angeles
December 1, 2012
Variety hits station Playlist 92.7 has flipped to Christian Contemporary as Air 1. The Air 1 format produced by Educational Media Foundation already airs on hundreds of stations across the United States and this gives them extended coverage in the Los Angles area. The stations affected are KLSN in Adelanto, KLSI Thousand Oaks, KLST in Fountain Valley. All broadcast on 92.7FM.
Family Stations selling two more stations
October 17, 2012
Family Stations has announced the sale of two more of their radio stations. WFME 94.7 in the New York market will be sold to Cumulus Media. The sales price is believed to be around $40 million dollars. No word yet on the future programming for the station.

Meanwhile in Florida, Family Stations has agree to sell WFTI 91.7 FM in St. Petersburg to Radio Training Network. It is believed the station will remain religious but as part of a different network.
CBS continues making more progress on CBS Sports
October 12, 2012
CBS it is getting ready to launch CBS Sports in Atlanta and has announced the launch date as October 24th. The station is currently now AAA 92.9 Dave FM but will soon become "The Game 92.9" sports radio.
Meanwhile in New York City, CBS plans to buy WRXP 101.9 and flip it to sports as part of CBS plan to launch its sports network in New York City. The move will remove the highly successful alternative rock format currently heard on 101.9 leaving once again New York City without a rock station. According to several online sources, WRXP was a top 10 station in the last ratings period.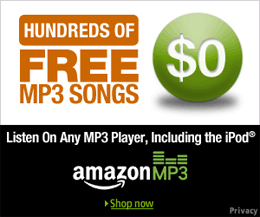 Top Radio Markets
New York, Los Angeles, Chicago, San Francisco, Dallas-Ft. Worth, Houston, Atlanta, Philadelphia, Washington, Boston, Detroit, Miami, Seattle
Stations by Owner
CBS Radio, Citadel, Clear Channel, Cox, Cumulus, Emmis, Entercom, Entravision, Mapleton, NRG, Radio One, Salem, Townsquare, Univision