Radio Station Information
Hawaii Public Radio
KHPR 88.1 FM
City of License:
Honolulu, HI
Format:
Public Radio (News,Talk,Jazz,Blues,Variety)
Market:
Honolulu, HI
Web site:
https://www.hawaiipublicradio.org/
Owner:
Hawaii Public Radio (Hawaii Public Radio, Inc.)
KHPR is an FM non-commercial radio station broadcasting at 88.1 MHz. The station is licensed to Honolulu, HI and is part of that radio market. The station broadcasts Public Radio programming and goes by the name "Hawaii Public Radio" on the air. KHPR is owned by Hawaii Public Radio.
Station Coverage Map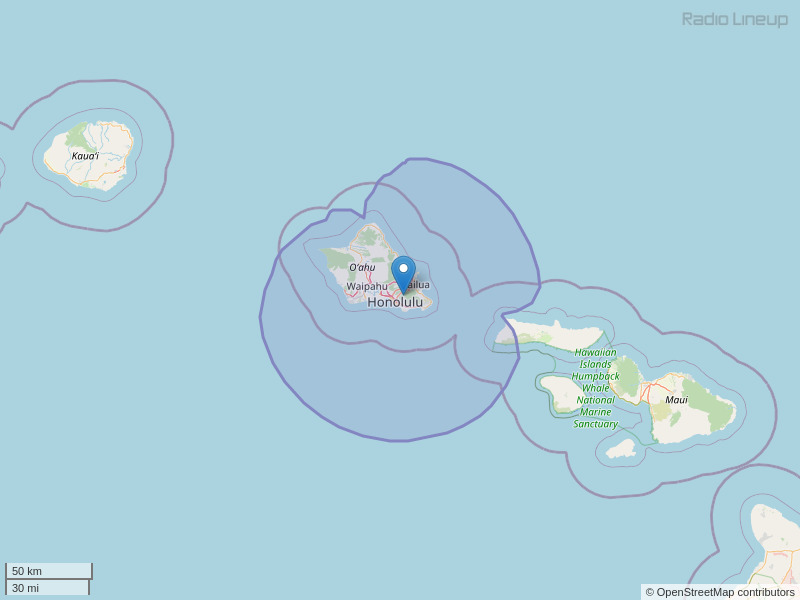 Nearby Radio Stations
KTUH 90.1 FM
,
Hawaii Public Radio 89.3
,
KXRG 101.1 FM
,
KQHU 97.9 FM
,
Island 98.5
,
Hawaii's Country 97.5
,
Lite 94.7
,
Krater 96
,
The New Power 104.3
,
93.9 The Beat
Hawaii Public Radio 89.3
Listener Comments and Reviews
Currently there are no comments about this radio station. Share your thoughts about this station in the form below.
Post a Comment