Radio Station Information
V100.7
WKKV 100.7 FM
Milwaukee's Only Hip Hop and R&B
City of License:
Racine, WI
Format:
Urban
Market:
Milwaukee, WI
Web site:
https://v100.iheart.com
Live Stream:
http://www.iheart.com/live/2673
Owner:
iHeartMedia (Ihm Licenses, LLC)
Address:
12100 W. Howard Ave
Greenfield, WI 53228
Phone:
414-799-1007
WKKV is an FM radio station broadcasting at 100.7 MHz. The station is licensed to Racine, WI and is part of the Milwaukee, WI radio market. The station broadcasts Urban programming and goes by the name "V100.7" on the air with the slogan "Milwaukee's Only Hip Hop and R&B". WKKV is owned by iHeartMedia.
Station Coverage Map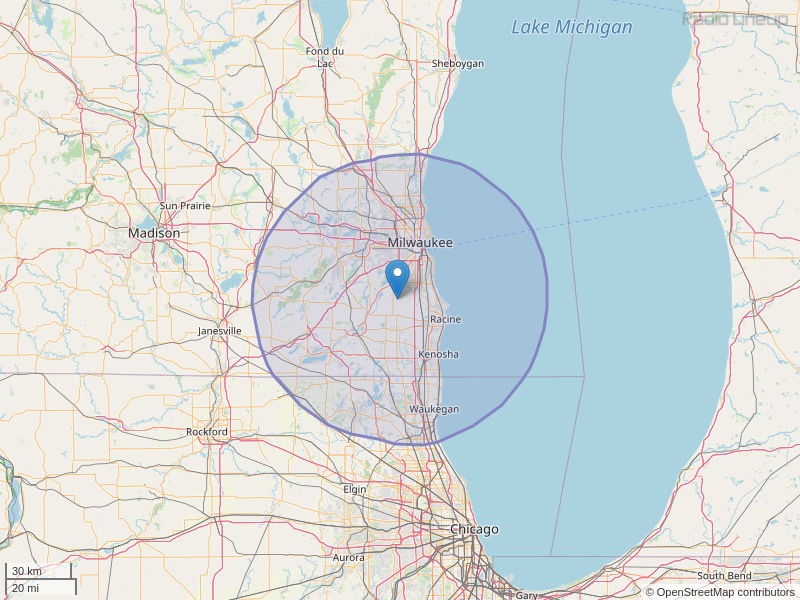 Most Played Artist
Trey Songz, Nicki Minaj, Ne-Yo, Rick Ross, Jazmine Sullivan, Twista, Rihanna, Usher, Fantasia, Jeremih, Drake, Keri Hilson, Willow, Gucci Mane, Wiz Khalifa, Waka Flocka Flame, Chris Brown, Diddy-Dirty Money, Fabolous, T.I.
Nearby Radio Stations
News Talk 1130 WISN
,
Q92.1
,
NewsRadio 620
,
WZTI 1290 AM
,
99.1 The Mix
,
1250 The Fan
,
La Gran D 104.7
,
WVCY 107.7 FM
,
WJTI 1460 AM
,
The Big 920
Co-Owned Radio Stations in Milwaukee, WI
News Talk 1130 WISN, FM 106.1, The Big 920, 95.7 Big FM, 97.3 The Game
Listener Comments and Reviews
Post a Comment