Radio Station Information
Waushara 105.1
WMNM 105.1 FM
City of License:
Mount Morris, WI
Format:
Tree Radio
Web site:
http://wmnmradio.blogspot.com/
Owner:
Mt. Morris/waushara Preservation Group, Inc.
Address:
N3746 County Road 152
Wautoma, WI 54982
Phone:
920-385-9586
WMNM is a low-power FM radio station broadcasting at 105.1 MHz. The station is licensed to Mount Morris, WI. The station broadcasts Tree Radio programming and goes by the name "Waushara 105.1" on the air.
Station Coverage Map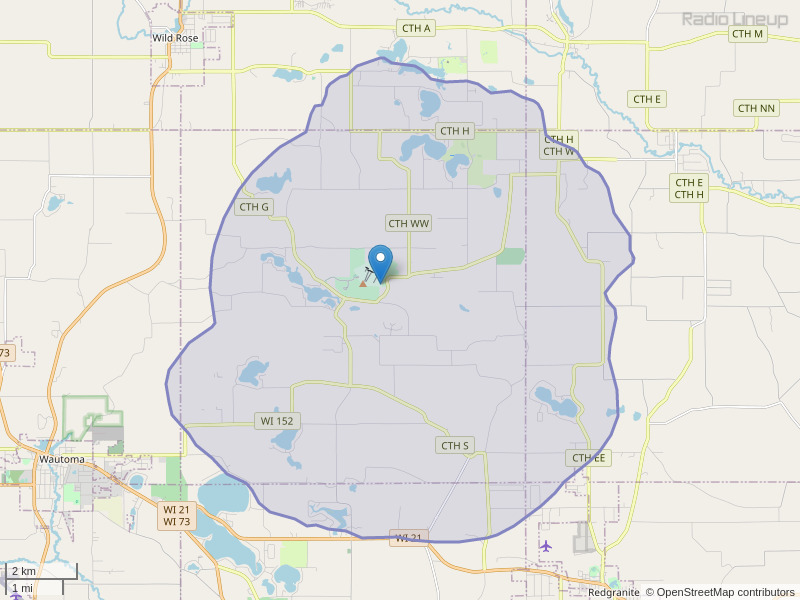 Nearby Radio Stations
WAUH 102.3 FM
,
Big Red AM 1100
,
WILW 96.3 FM
,
WPCA 800 AM
,
WDUX 92.7 FM
,
WAUP 99.1 FM
,
WHAA 89.1 FM
,
WZOS 104.7 FM
,
W275CH 102.9 FM
,
WRPN 1600 AM