Radio Station Information
K-Love
K221DQ 92.1 FM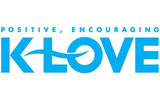 City of License:
Petaluma, CA
Format:
Christian Contemporary
Web site:
https://www.klove.com/
Live Stream:
https://listen.klove.com/
Owner:
Educational Media Foundation
K221DQ is an FM translator radio station broadcasting at 92.1 MHz. The station is licensed to Petaluma, CA. The station broadcasts Christian Contemporary music programming and goes by the name "K-Love" on the air. K221DQ is owned by Educational Media Foundation.
Nearby Radio Stations
KPCA 103.3 FM
,
Smooth Jazz 93.7
,
KZST 100.1 FM
,
KZNB 1490 AM
,
La Maquina Musical 1460 / 107.5
,
KSVY 91.3 FM
,
KSRO 1350AM 103.5FM
,
KUPV 100.5 FM
,
Broken FM 103.1
,
K300AO 107.9 FM
Listener Comments and Reviews
Currently there are no comments about this radio station. Share your thoughts about this station in the form below.
Post a Comment