Radio Station Information
KISS 97.3 FM
KKSS 97.3 FM
Albuquerque's #1 for Hip Hop & RnB
City of License:
Santa Fe, NM
Format:
Contemporary Hits Radio (CHR) / Top 40
Market:
Albuquerque, NM
Web site:
http://www.mykiss973.com/
Live Stream:
http://v6.player.abacast.net/6592
Owner:
American General Media (Agm Nevada, LLC)
KKSS is an FM radio station broadcasting at 97.3 MHz. The station is licensed to Santa Fe, NM and is part of the Albuquerque, NM radio market. The station broadcasts Contemporary Hits Radio / Top 40 music programming and goes by the name "KISS 97.3 FM" on the air with the slogan "Albuquerque's #1 for Hip Hop & RnB". KKSS is owned by American General Media.
Station Coverage Map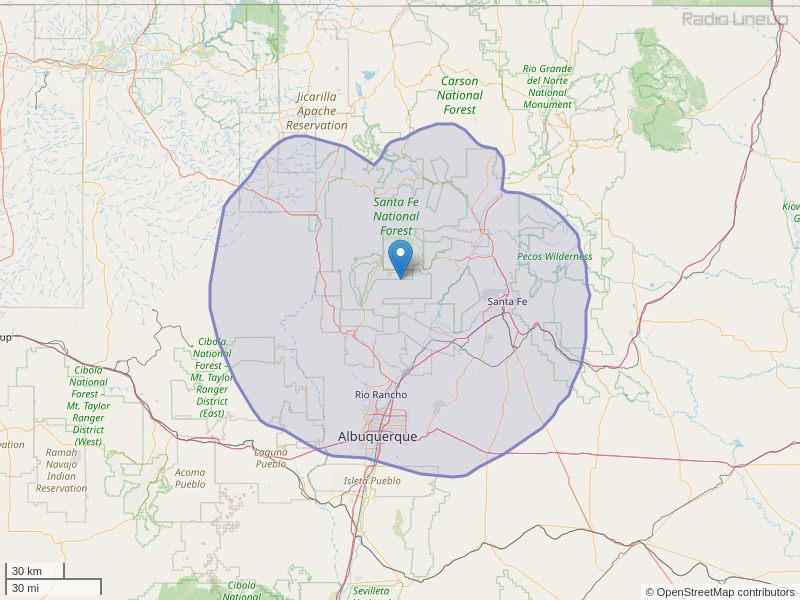 Most Played Artist
Rihanna, Bruno Mars, Trey Songz, Far East Movement, Nelly, Pitbull, Wiz Khalifa, Usher, Black Eyed Peas, Katy Perry, Waka Flocka Flame, Lil Wayne, Taio Cruz, Dr. Dre, Nicki Minaj, Eminem, Baby Bash, Drake, Flo-Rida, Chris Brown & Tyga
Nearby Radio Stations
KVCN 106.7 FM
,
104.1 The Edge
,
KABG 98.5 FM
,
La Suavecita 105.9
,
Mix 105.1
,
Classical 95.5
,
KSFR 101.1 FM
,
KRSN 1490 AM
,
KDCE 950 AM
,
KTRO 99.9 FM
Co-Owned Radio Stations in Albuquerque, NM
KABG 98.5 FM, Z106.3, Coyote 102.5, Fuego 102.9, Fuego 102.9, Mix 105.1, 97.7 OMG Radio
Listener Comments and Reviews
Currently there are no comments about this radio station. Share your thoughts about this station in the form below.
Post a Comment