Radio Station Information
C101
KNCN 101.3 FM
C101 Rocks!
City of License:
Sinton, TX
Format:
Album Oriented Rock
Market:
Corpus Christi, TX
Web site:
https://c101.iheart.com
Live Stream:
http://www.iheart.com/live/3180
Owner:
iHeartMedia (Ihm Licenses, LLC)
Address:
501 Tupper Ln
Corpus Christi, TX 78417
Phone:
361-560-5101
KNCN is an FM radio station broadcasting at 101.3 MHz. The station is licensed to Sinton, TX and is part of the Corpus Christi, TX radio market. The station broadcasts Album Oriented Rock programming and goes by the name "C101" on the air with the slogan "C101 Rocks!". KNCN is owned by iHeartMedia.
Station Coverage Map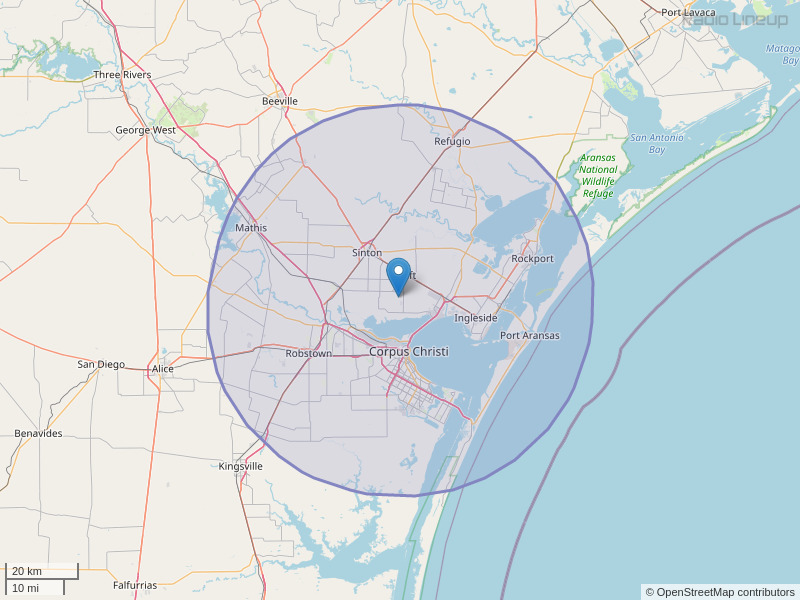 Most Played Artist
Disturbed, Metallica, Godsmack, Alice In Chains, Three Days Grace, AC/DC, Shinedown, Drowning Pool, Five Finger Death Punch, Green Day, The Red Hot Chili Peppers, Stone Temple Pilots, Pearl Jam, Mudvayne, 10 Years, Nirvana, Avenged Sevenfold, Bush, Chevelle, Audioslave
Nearby Radio Stations
KDAE 1590 AM
,
Air 1 103.7
,
The Beach 96.5
,
KXAI 98.3 FM
,
NewsRadio 1360 KKTX
,
105.5 ESPN
,
KCCT 1150 AM
,
KCPH 99.5 FM
,
KBSO 94.7 FM
,
KSIX 1230 AM
Co-Owned Radio Stations in Corpus Christi, TX
NewsRadio 1360 KKTX, Big 93.9, K99, KSAB Tejano 99.9, 1400 El Patron KUNO
Listener Comments and Reviews
Post a Comment