Radio Station Information
Alt 107.3
KTHR 107.3 FM
Wichita's Alternative
City of License:
Wichita, KS
Format:
Classic Rock
Market:
Wichita, KS
Web site:
https://alt1073.iheart.com
Live Stream:
http://www.iheart.com/live/949
Owner:
iHeartMedia (Ihm Licenses, LLC)
Address:
9323 E 37th St N
Wichita, KS 67226
Phone:
316-436-1073
KTHR is an FM radio station broadcasting at 107.3 MHz. The station is licensed to Wichita, KS and is part of that radio market. The station broadcasts Classic Rock music programming and goes by the name "Alt 107.3" on the air with the slogan "Wichita's Alternative". KTHR is owned by iHeartMedia.
Station Coverage Map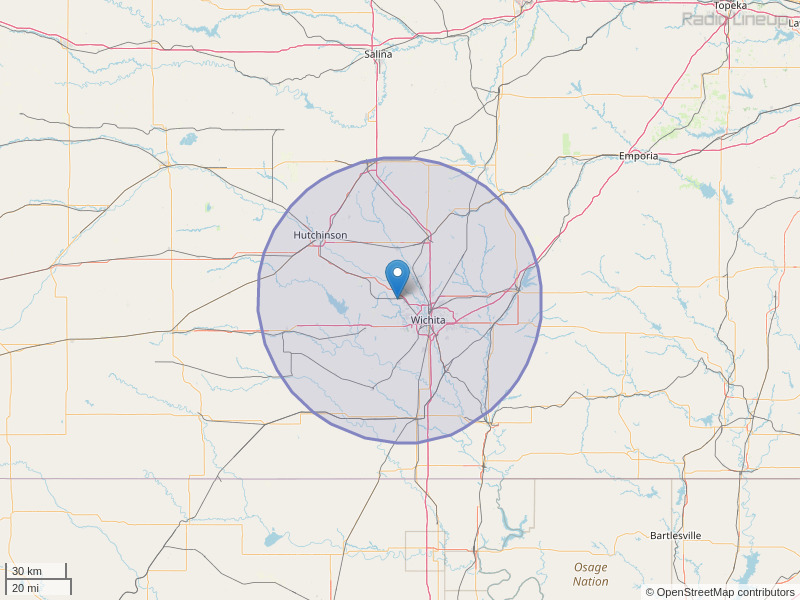 Most Played Artist
Van Halen, The Steve Miller Band, Journey, Pat Benatar, Def Leppard, Foreigner, The Cars, U2, Bon Jovi, Aerosmith, AC/DC, The Police, Queen, Boston, Heart, Bryan Adams, REO Speedwagon, Bruce Springsteen, INXS, ZZ Top
Nearby Radio Stations
102.1 The Bull
,
B98 FM
,
KMUW 89.1 FM
,
KCVW 94.3 FM
,
KIBB 97.1 FM
,
105.3 The Buzz
,
KEYN 103.7 FM
,
KFDI 101.3 FM
,
KICT 95.1 FM
,
KGSO 1410 AM
Co-Owned Radio Stations in Wichita, KS
B98 FM, Channel 96.3, 102.1 The Bull
Listener Comments and Reviews
Currently there are no comments about this radio station. Share your thoughts about this station in the form below.
Post a Comment