Radio Station Information
96.1 KZEL
KZEL 96.1 FM
City of License:
Eugene, OR
Format:
Rock
Market:
Eugene-Springfield, OR
Web site:
http://www.96kzel.com
Live Stream:
http://player.cumulusstreaming.com/play.aspx?KZEL-FM
Owner:
Cumulus Media (Cumulus Licensing LLC)
KZEL is an FM radio station broadcasting at 96.1 MHz. The station is licensed to Eugene, OR and is part of the Eugene-Springfield, OR radio market. The station broadcasts Rock music programming and goes by the name "96.1 KZEL" on the air. KZEL is owned by Cumulus Media.
Station Coverage Map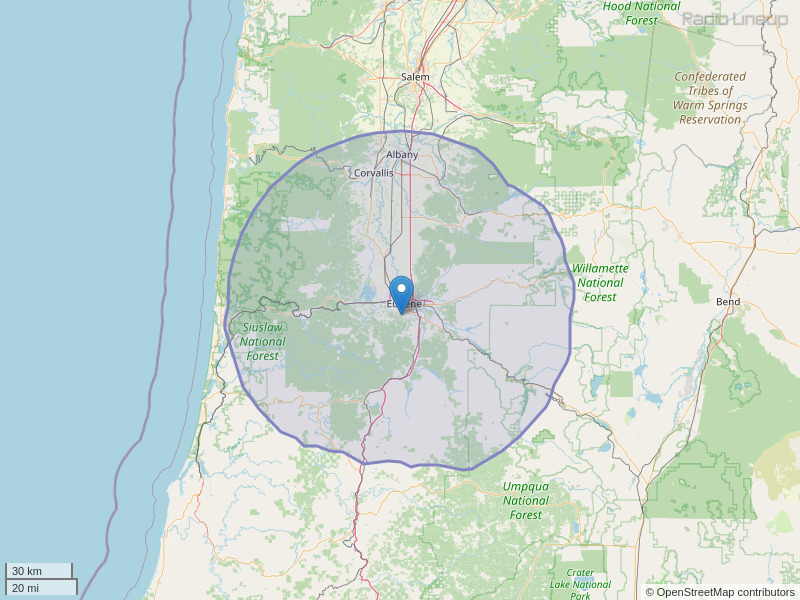 Most Played Artist
Led Zeppelin, The Rolling Stones, Tom Petty & The Heartbreakers, Eric Clapton, U2, The Who, Dave Matthews Band, David Bowie, The Cars, Talking Heads, Pink Floyd, Van Morrison, The Steve Miller Band, Van Halen, Fleetwood Mac, Bruce Springsteen, Bob Marley & The Wailers, Aerosmith, Counting Crows, R.E.M.
Nearby Radio Stations
KKNU 93.3 FM
,
K-Love 100.9
,
KWAX 91.1 FM
,
KMGE 94.5 FM
,
Sports Radio 95.3
,
KLCC 89.7 FM
,
KEQB 97.7 FM
,
KRVM 91.9 FM
,
Star 102.3
,
Alternative 103.7
Co-Owned Radio Stations in Eugene-Springfield, OR
Star 102.3, Alternative 103.7, 590 KUGN
Listener Comments and Reviews
Post a Comment