Radio Station Information
104.5 SNX
WSNX 104.5 FM
West Michigan's #1 Hit Music Station
City of License:
Muskegon, MI
Format:
Contemporary Hits Radio (CHR) / Top 40
Market:
Muskegon, MI
Web site:
https://1045snx.iheart.com
Live Stream:
http://www.iheart.com/live/1173
Owner:
iHeartMedia (Ihm Licenses, LLC)
Address:
77 Monroe Center St NW Ste 1000
Grand Rapids, MI 49503
Phone:
6167708104
WSNX is an FM radio station broadcasting at 104.5 MHz. The station is licensed to Muskegon, MI and is part of that radio market. The station broadcasts Contemporary Hits Radio / Top 40 music programming and goes by the name "104.5 SNX" on the air with the slogan "West Michigan's #1 Hit Music Station". WSNX is owned by iHeartMedia.
Station Coverage Map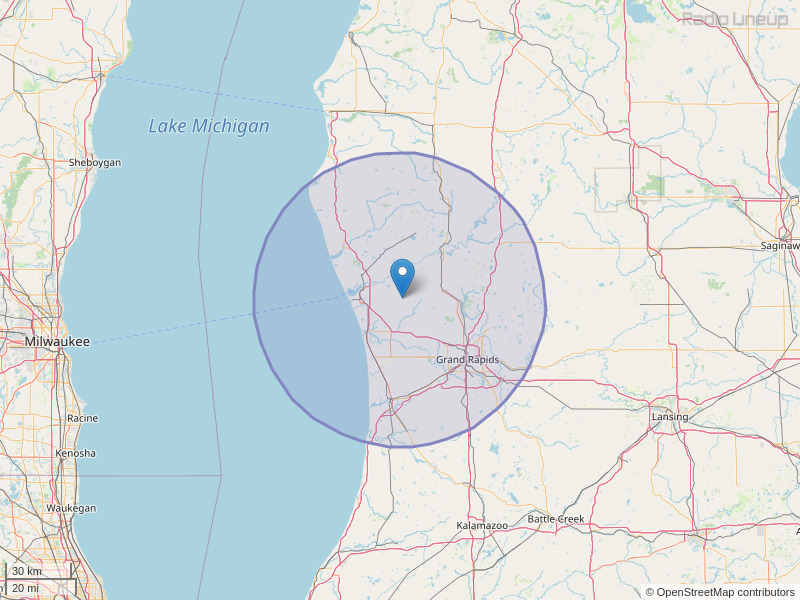 Most Played Artist
Rihanna, Usher, Ke$ha, Taio Cruz, Far East Movement, Enrique Iglesias, Pink, Chris Brown, Flo-Rida, Pitbull, Katy Perry, Diddy & Dirty Money, Wiz Khalifa, Bruno Mars, Waka Flocka Flame, Jeremih, Trey Songz, Black Eyed Peas, Eminem, Nicki Minaj
Nearby Radio Stations
NewsRadio WOOD 106.9 FM & 1300AM
,
105.3 Hot FM
,
92.5 Nash Icon
,
WMCQ 91.7 FM
,
V100
,
WLCS 98.3 FM
,
WUGM 106.1 FM
,
WGVU 88.5 FM
,
WUVS 103.7 FM
,
WFFR 100.9 FM
Co-Owned Radio Stations in Muskegon, MI
News/Talk 1090 WKBZ, Rock 101.7, 107 MUS The Moose, NewsRadio WOOD 106.9 FM & 1300AM
Listener Comments and Reviews
Currently there are no comments about this radio station. Share your thoughts about this station in the form below.
Post a Comment