Radio Station Information
106.5 The End
KUDL 106.5 FM
All the hits
City of License:
Sacramento, CA
Format:
Contemporary Hits Radio (CHR) / Top 40
Market:
Sacramento, CA
Web site:
https://www.audacy.com/endonline
Live Stream:
https://www.audacy.com/endonline/listen#schedule
Owner:
Audacy (formerly known as Entercom/CBS Radio) (Audacy License, LLC)
KUDL is an FM radio station broadcasting at 106.5 MHz. The station is licensed to Sacramento, CA and is part of that radio market. The station broadcasts Contemporary Hits Radio / Top 40 music programming and goes by the name "106.5 The End" on the air with the slogan "All the hits". KUDL is owned by Audacy.
History:
December 2011: Station changed formats and branding from a mix of 80's and 90's music as Buzz 106.5 to Hot AC as Star 106.5.
February 2017: After the license for 107.9 was cancelled, the End format was moved over to 106.5.
HD Radio:
KUDL-HD1 All 90's, KUDL-HD2 Deep Tracks
Station Coverage Map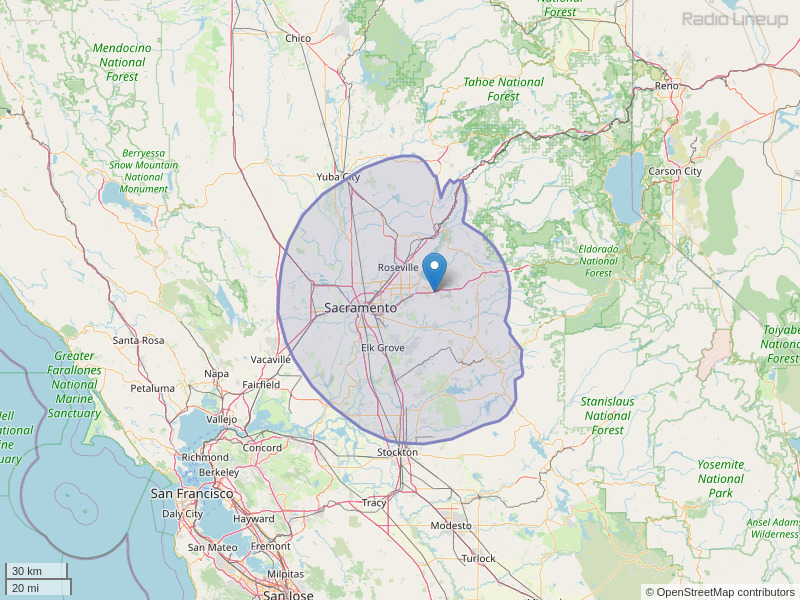 Most Played Artist
Madonna, Guns N' Roses, Michael Jackson, Aerosmith, U2, Prince & The Revolution, The Red Hot Chili Peppers, Goo Goo Dolls, Depeche Mode, Collective Soul, Green Day, Queen, Bon Jovi, Smash Mouth, Everclear, Sugar Ray, Gin Blossoms, Nirvana, Shaggy, The Notorious B.I.G.
Nearby Radio Stations
Now 100.5
,
New Country 105.1 KNCI
,
Air 1 98.9
,
98 Rock
,
K-Love 99.5
,
KCFS 98.1 FM
,
KDEE 97.7 FM
,
KLIB 1110 AM
,
107.1 The Bull
,
93.7 The River
Co-Owned Radio Stations in Sacramento, CA
ESPN 1320, Alt 94.7, 98 Rock, 96.9 Eagle, KSFM 102.5
Listener Comments and Reviews
Post a Comment