Radio Station Information
Bill 95 FM
WBLJ 95.3 FM
Central Pa's New Country Fun!
City of License:
Shamokin, PA
Format:
Country
Market:
Williamsport, PA
Web site:
https://bill95.iheart.com/
Live Stream:
https://www.iheart.com/live/2041/
Owner:
iHeartMedia (Clear Channel Broadcasting Licenses, Inc.)
Address:
1599 West Fourth Street
Williamsport, PA 17701
Phone:
570-327-1400
WBLJ is an FM radio station broadcasting at 95.3 MHz. The station is licensed to Shamokin, PA and is part of the Williamsport, PA radio market. The station broadcasts Country music programming and goes by the name "Bill 95 FM" on the air with the slogan "Central Pa's New Country Fun!". WBLJ is owned by iHeartMedia.
Station Coverage Map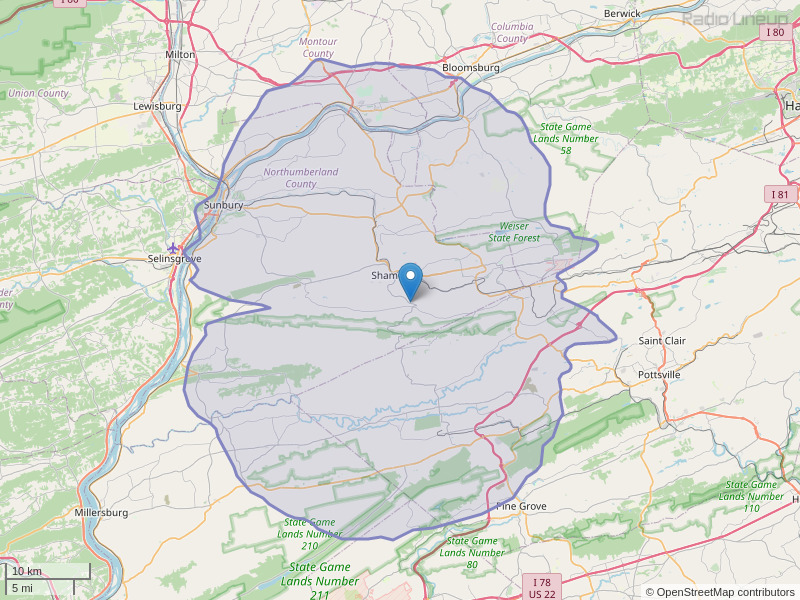 Nearby Radio Stations
V97
,
WFBA 90.5 FM
,
WZRG 91.9 FM
,
WQKX 94.1 FM
,
WEGH 107.3 FM
,
WCFT 106.5 FM
,
WPGM 96.7 FM
,
WPGM 1570 AM
,
WEVW 90.9 FM
,
WHNA 92.3 FM
Co-Owned Radio Stations in Williamsport, PA
BILL 95, Kiss 102.7, WRAK 1400 AM, WRKK 1200 AM, V97, V97
Listener Comments and Reviews
Post a Comment