Radio Station Information
101 WKQX
WKQX 101.1 FM
The New Home For Alternative"
City of License:
Chicago, IL
Format:
Alternative Rock
Market:
Chicago, IL
Web site:
http://www.101wkqx.com/
Owner:
Cumulus Media (Radio License Holdings LLC)
WKQX is an FM radio station broadcasting at 101.1 MHz. The station is licensed to Chicago, IL and is part of that radio market. The station broadcasts Alternative Rock programming and goes by the name "101 WKQX" on the air with the slogan "The New Home For Alternative"". WKQX is owned by Cumulus Media.
History:
July 2011: Station dropped alternative rock and began stunting before transitioning into all news radio. Artists formerly played on the station as Q101 alternative included Linkin Park, The Red Hot Chili Peppers, Nirvana, Thirty Seconds To Mars, Pearl Jam, Smashing Pumpkins, Muse, Green Day, Cage The Elephant, and Three Days Grace. In July 2012 the station switches from News to Adult Hits as "i101".
Station Coverage Map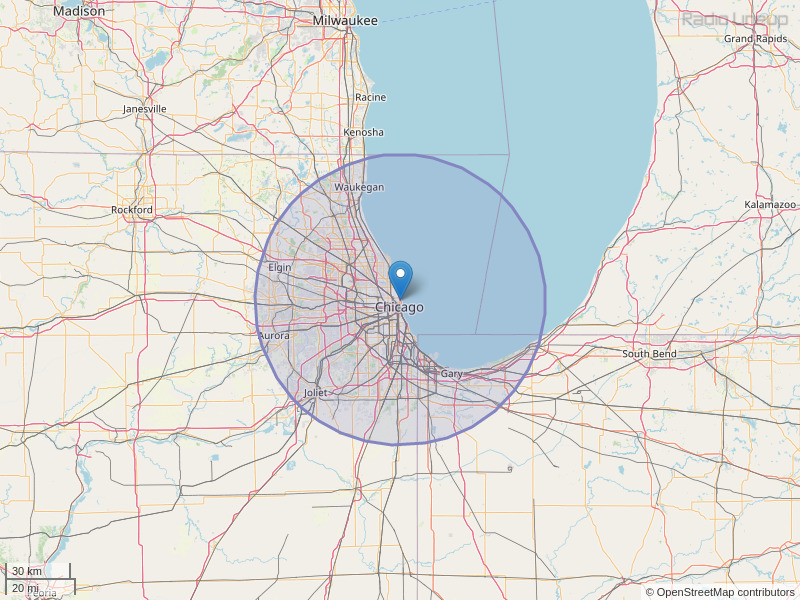 Nearby Radio Stations
US 99.5
,
93 XRT
,
WBEZ 91.5 FM
,
K-Love 97.9
,
V103
,
Rewind 100.3
,
La Que Buena 105.1
,
Rock 95.5
,
Air 1 101.5
,
Air 1 97.5
Co-Owned Radio Stations in Chicago, IL
Listener Comments and Reviews
Post a Comment