Radio Station Information
WILD 94.9
KYLD 94.9 FM
SF Bay's #1 Hit Music Station
City of License:
San Francisco, CA
Format:
Rhythmic CHR
Market:
San Francisco, CA
Web site:
https://wild949.iheart.com
Live Stream:
http://www.iheart.com/live/305
Owner:
iHeartMedia (Ihm Licenses, LLC)
Address:
340 Townsend St Ste 4949
San Francisco, CA 94107
Phone:
888-333-9490
KYLD is an FM radio station broadcasting at 94.9 MHz. The station is licensed to San Francisco, CA and is part of that radio market. The station broadcasts Rhythmic CHR programming and goes by the name "WILD 94.9" on the air with the slogan "SF Bay's #1 Hit Music Station". KYLD is owned by iHeartMedia.
HD Radio:
KYLD-HD1 Rhymc/Top-40, KYLD-HD2 FuZic
Station Coverage Map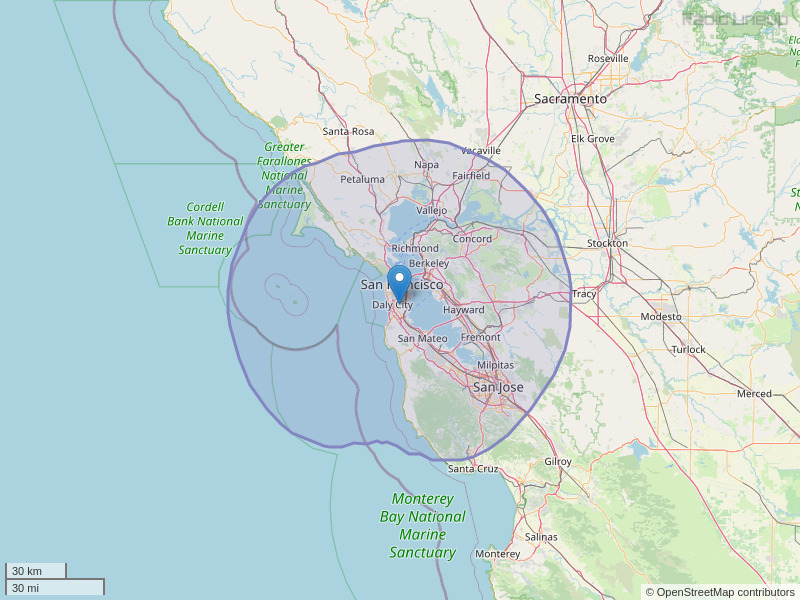 Most Played Artist
Rihanna, Katy Perry, Pitbull, Far East Movement, Bruno Mars, Usher, Enrique Iglesias, Black Eyed Peas, Chris Brown, Ke$ha, Mike Posner, Taio Cruz, David Guetta, Flo-Rida, Baby Bash, Wiz Khalifa, Chris Brown & Tyga, Edward Maya, Nelly, Lil Wayne
Nearby Radio Stations
KQED 88.5
,
R&B 102.9 FM
,
95.7 The Game
,
105.3 Dave FM
,
The Bone 107.7
,
Star 101.3
,
106 KMEL
,
iHeart80s @ 103.7
,
Now 99.7
,
K-Love 104.1
Co-Owned Radio Stations in San Francisco, CA
Star 101.3, 98.1 The Breeze, The Bay Area's BIN 910, 106 KMEL, Bloomberg 960, iHeart80s @ 103.7
Listener Comments and Reviews
Currently there are no comments about this radio station. Share your thoughts about this station in the form below.
Post a Comment