Radio Station Information
106.7 Lite FM
WLTW 106.7 FM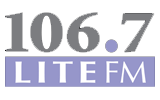 New York's Best Variety
City of License:
New York, NY
Format:
Soft Adult Contemporary
Market:
New York, NY
Web site:
https://litefm.iheart.com
Live Stream:
http://www.iheart.com/live/1477
Owner:
iHeartMedia (Amfm Radio Licenses, L.l.c.)
Address:
32 Avenue of the Americas
New York City, NY 10013
Phone:
800-222-1067
WLTW is an FM radio station broadcasting at 106.7 MHz. The station is licensed to New York, NY and is part of that radio market. The station broadcasts Soft Adult Contemporary programming and goes by the name "106.7 Lite FM" on the air with the slogan "New York's Best Variety". WLTW is owned by iHeartMedia.
Station Coverage Map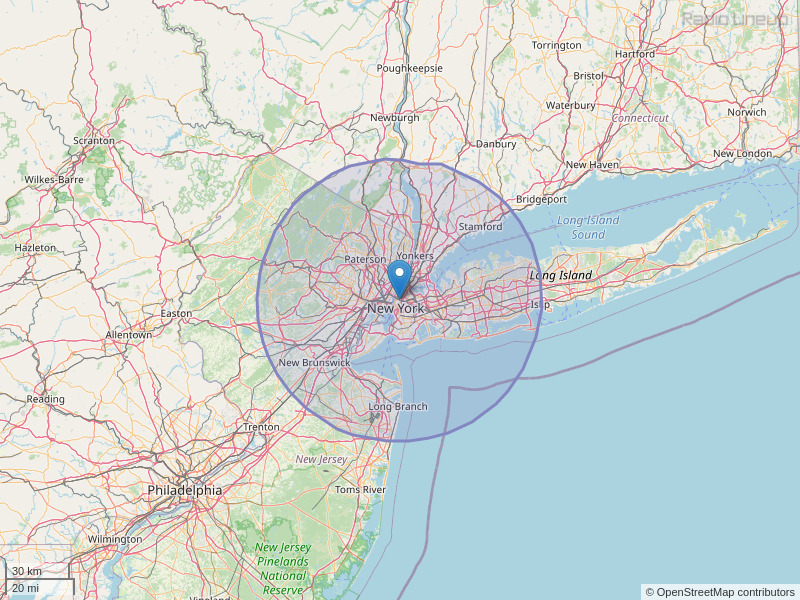 Most Played Artist
Madonna, Billy Joel, Pink, Goo Goo Dolls, Kelly Clarkson, Elton John, Daughtry, Rob Thomas, Rihanna, Katy Perry, Lady Gaga, Phil Collins, Bruno Mars, Bon Jovi, Cyndi Lauper, Sara Bareilles, Beyonce, Journey, Bryan Adams, David Cook
Nearby Radio Stations
Hot 97 FM
,
K-Love 95.5
,
WCBS FM 101.1
,
Mega 97.9 FM
,
Z100
,
WFAN, The Fan 101.9
,
WNYC-FM News, Talk & Culture 93.9
,
Q104.3
,
103.5 KTU
,
WQXR 105.9 FM
Co-Owned Radio Stations in New York, NY
Q104.3, Z100, 103.5 KTU, 103.7 NNJ, WOR Radio 710, Power 105.1
Listener Comments and Reviews
Currently there are no comments about this radio station. Share your thoughts about this station in the form below.
Post a Comment