Radio Station Information
Alt 94.9
KBZT 94.9 FM
City of License:
San Diego, CA
Format:
Alternative
Market:
San Diego, CA
Web site:
https://alt949.radio.com/
Live Stream:
https://player.radio.com/listen/station/fm-949
Owner:
Audacy (formerly known as Entercom/CBS Radio) (Audacy License, LLC)
KBZT is an FM radio station broadcasting at 94.9 MHz. The station is licensed to San Diego, CA and is part of that radio market. The station broadcasts Alternative music programming and goes by the name "Alt 94.9" on the air. KBZT is owned by Audacy.
Station Coverage Map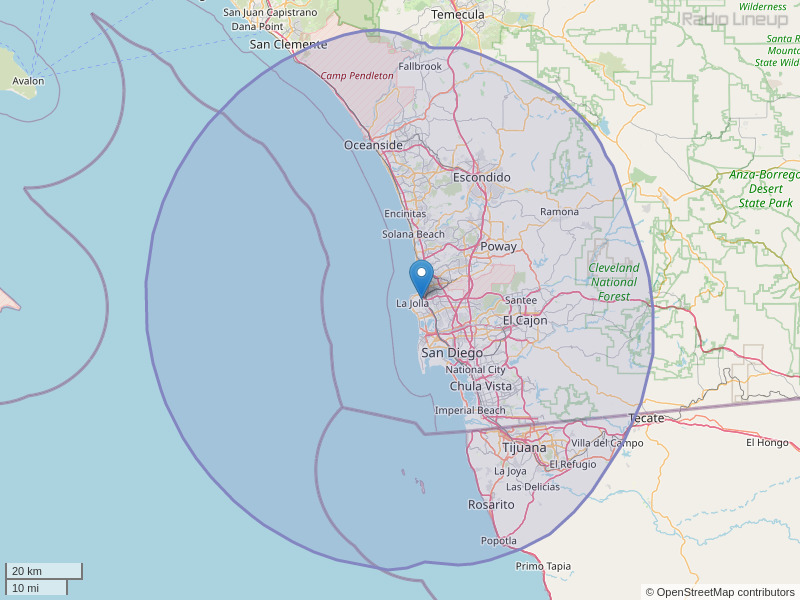 Most Played Artist
Radiohead, The Black Keys, Green Day, Nirvana, The Red Hot Chili Peppers, Muse, Rage Against The Machine, Sublime, Pearl Jam, Mumford & Sons, Weezer, Phoenix, Bob Marley & The Wailers, The Beastie Boys, Cage The Elephant, The Arcade Fire, Foo Fighters, Smashing Pumpkins, U2, The Clash
Nearby Radio Stations
Sunny 98.1
,
KPBS 89.5 FM
,
100.7 Big FM
,
JAM'N 95.7
,
KSON 103.7 FM
,
Rock 105.3
,
Star 94.1
,
Soft Rock KYXY 96.5
,
Recuerdo 102.9
,
K-Love 102.1
Co-Owned Radio Stations in San Diego, CA
KSON 103.7 FM, 97.3 The Fan, Sunny 98.1, Soft Rock KYXY 96.5
Listener Comments and Reviews
Currently there are no comments about this radio station. Share your thoughts about this station in the form below.
Post a Comment