Radio Station Information
102 Jams
KRBQ 102.1 FM
Number One for Throwbacks
City of License:
San Francisco, CA
Format:
Classic Hip Hop
Market:
San Francisco, CA
Web site:
https://www.audacy.com/102jamssf
Owner:
Audacy (formerly known as Entercom/CBS Radio) (Audacy License, LLC)
KRBQ is an FM radio station broadcasting at 102.1 MHz. The station is licensed to San Francisco, CA and is part of that radio market. The station broadcasts Classic Hip Hop programming and goes by the name "102 Jams" on the air with the slogan "Number One for Throwbacks". KRBQ is owned by Audacy.
History:
In early 2011 station flips from classical music to classic rock and changes callsign from KDFC to KUZX.
On August 1st 2014 the station dropped the simulcast of KUFX 98.5 K-FOX and became Q102.1.
Station Coverage Map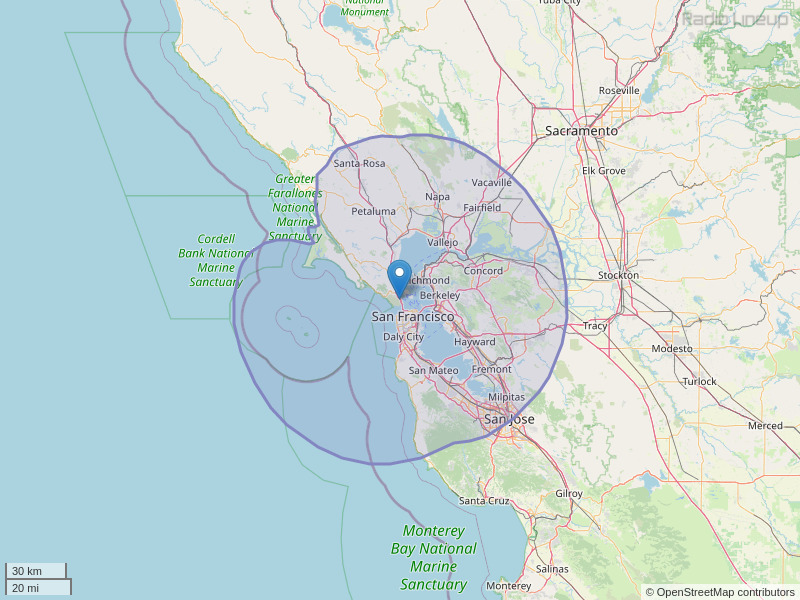 Nearby Radio Stations
KDFC 90.3 FM
,
KCBS News Radio 106.9
,
98.1 The Breeze
,
Alice @ 97.3
,
KPEA 100.1 FM
,
KGXY 99.3 FM
,
KPOO 89.5 FM
,
KQEB 96.9 FM
,
KNBR 104.5
,
96.5 KOIT
Co-Owned Radio Stations in San Francisco, CA
KCBS News 740, KCBS News Radio 106.9, 95.7 The Game, Channel Q 1550, 105.3 Dave FM, Alice @ 97.3
Listener Comments and Reviews
Post a Comment