Radio Station Information
Latino Mix 100.7/105.7
KVVZ 100.7 FM
Nadie Toca Mas Musica
City of License:
San Rafael, CA
Format:
Spanish Pop
Market:
San Francisco, CA
Web site:
http://www.latinomix1057.com/
Live Stream:
http://www.univision.com/contentroot/locales/radio/jhtml/NOMETA_stream.jhtml?station=KVVFFM&city=SanFrancisco
Owner:
Univision Communications (Univision Radio Stations Group, Inc.)
KVVZ is an FM radio station broadcasting at 100.7 MHz. The station is licensed to San Rafael, CA and is part of the San Francisco, CA radio market. The station broadcasts Spanish Pop programming and goes by the name "Latino Mix 100.7/105.7" on the air with the slogan "Nadie Toca Mas Musica". KVVZ is owned by Univision Communications. This station broadcast a majority of its content in Spanish.
History:
Formerly called The Bridge 100.7 before being sold to Univision from Salem Communications in 2003.
In October 2011, 105.7 La Kalle flips to Latino Mix 100.7 while continuing to simulcast on 105.7 KVVF.
Station Coverage Map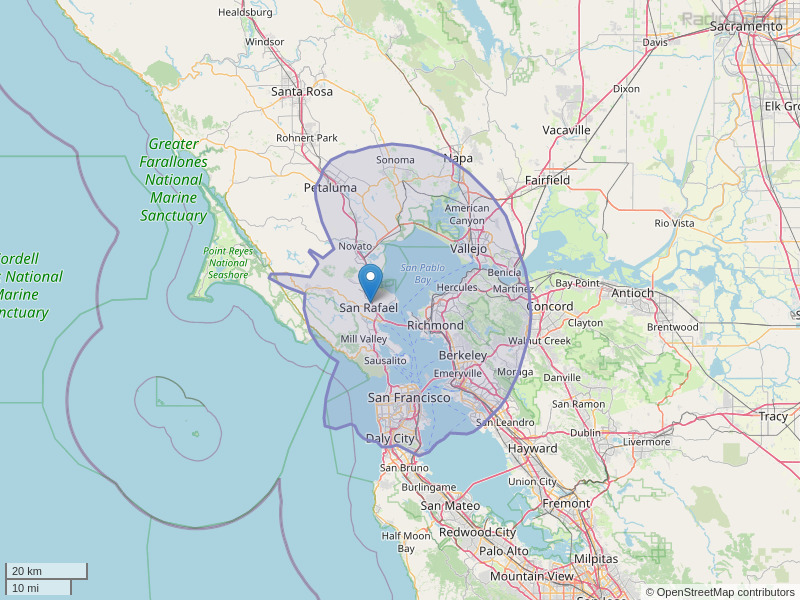 Most Played Artist
Shakira, Mana, Pitbull, La Quinta Estacion, Alejandra Guzman, Wisin & Yandel, Juanes, Noel Schajris, Enrique Iglesias, Franco De Vita, Paulina Rubio, Enanitos Verdes, La Oreja De Van Gogh, Gloria Trevi, Belanova, Don Omar, Reik, Carlos Baute, Moenia, Reyli Barba
Nearby Radio Stations
KSRH 88.1 FM
,
KGXY 99.3 FM
,
KCBS News Radio 106.9
,
98.1 The Breeze
,
KDFC 90.3 FM
,
KPEA 100.1 FM
,
102 Jams
,
Alice @ 97.3
,
KCBS News 740
,
KDIA 1640 AM
Co-Owned Radio Stations in San Francisco, CA
Radio Estereo Sol 98.9, Estereo Sol 99.1, Hot 105.7
Listener Comments and Reviews
Post a Comment