Radio Station Information
100.5 MYfm
WSDF 100.5 FM
Louisville's Best Variety
City of License:
Louisville, KY
Format:
Adult Hits
Market:
Louisville, KY
Web site:
http://www.genxlouisville.com/
Live Stream:
http://www.iheart.com/live/973
Owner:
iHeartMedia (Clear Channel Broadcasting Licenses, Inc.)
Address:
4000 Radio Dr Ste 1
Louisville, KY 40218
Phone:
502-479-2222
WSDF is an FM radio station broadcasting at 100.5 MHz. The station is licensed to Louisville, KY and is part of that radio market. The station broadcasts Adult Hits music programming and goes by the name "100.5 MYfm" on the air with the slogan "Louisville's Best Variety". WSDF is owned by iHeartMedia.
Station Coverage Map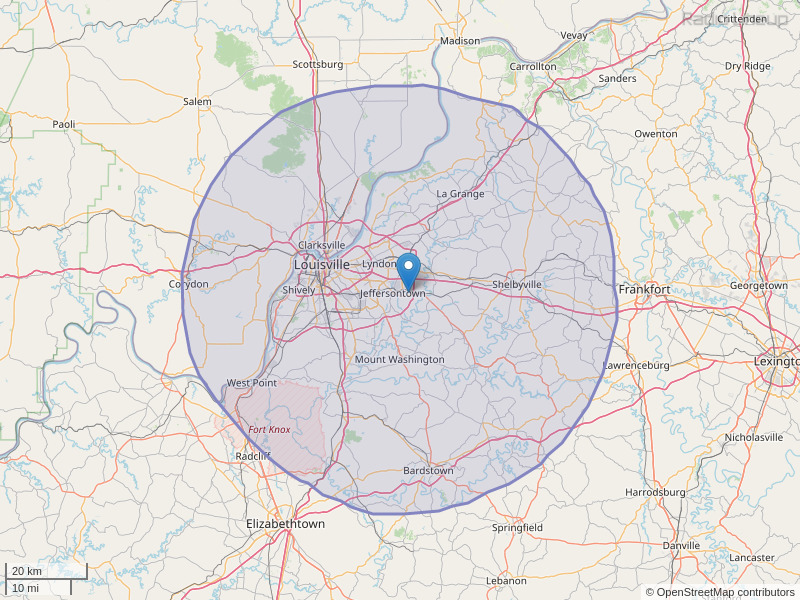 Most Played Artist
Aerosmith, U2, Bon Jovi, R.E.M., Green Day, 3 Doors Down, Alanis Morissette, Nirvana, No Doubt, Pearl Jam, Matchbox Twenty, Nelly, Guns N' Roses, Eminem, Goo Goo Dolls, Gin Blossoms, The Red Hot Chili Peppers, Sugar Ray, Everclear, Third Eye Blind
Nearby Radio Stations
790 KRD
,
98.9 KISS FM
,
WFHS 92.7 FM
,
Magic 101.3
,
WHAS 840 AM
,
New Country Q103.1
,
WFBR 93.9 FM
,
WLLV 1240 AM
,
ESPN Radio 680
,
WXND 100.9 FM
Co-Owned Radio Stations in Louisville, KY
97.5 WAMZ, WHAS 840 AM, Talk Radio 1080 WKJK, 790 KRD, 98.9 KISS FM, 95.7 QMF, Real 93.1
Listener Comments and Reviews
Currently there are no comments about this radio station. Share your thoughts about this station in the form below.
Post a Comment